Brand : VARITO
Model : VWH-DRYL
Origin: Germany
Manufacture in China
Automatic Straight Arm Toll Station Boom Barrier Automatic Boom Barriers Parking Lot Gates for Toll Plaza Automatic traffic barrier arm barrier gate system Standard barrier gate; Up to 6m arm length; Arm Speed is 1.2s, 3s, 5s(suggest use 3s); Outdoor and indoor. It is a digital barrier gate which is suitable for modern management characterized by "safety, quickness, high efficiency and high quality". It is mainly used in parking lot, hotel, school, garden villa, enterprise and public institution, etc… Main Feature 1) High system integration and powerful function; 2) Adopt elevating overtime and motor overheating protection to prevent abnormal damage of the gate; 3) Adopt Hall sensing device to conduct inductive limit control, non-contact work, never abrasion and offset; 4) Adopt imported large power relay with original packaging to ensure reliable operation of barrier gate. 5) Adopt imported photoelectric isolated protection circuit with original packaging to ensure signal integrity and resistance to strong interference. 6) Wireless remote control receiving module integrating one million groups of learning codes with high performance to ensure operation stability. 7) Adopt unique arc extinction processing circuit to ensure service life of control panel. 8) Adopt transformer with imported magnetic core and original packaging, be able to work stably under outdoor moist environment. 9) Provide extra 12V/100mA power supply, convenient to connect different types of limit detection device. Title goes here. A boom barrier is designed for a range of large opening up to 6m. It is ideal solution for controlling vehicle traffic in parking lots, private entrances, industrial and public uses. As a manufacturer, we have more than 15 year experiences on designing, producing and installing boom barriers. The result is a superior boom barrier with best after after-sales service. Quality control is our top priority, so we vigorously test our boom barriers to make sure a longer life span. With our excellent craftsmanship, nice welding, galvanized and powder coated surface finishing, quiet and smooth during operation,our boom barriers can bring perfect user experience. Application: Office Buildings. Shopping Centers. Car Parks. Distribution and Warehouse Facilities. Commercial and Industrial Facilities. Government Buildings. Feature: 1. High performance motor 2. Ultraviolet-proof surface treatment 3. Modular design 4. Laser cutting body 5. High level water proof 6. High compatibility 7. Various kinds of color choice 8. Perfect structure design,value every detail in the process of manufacturing. 9. Strict inspection system ensures products quality, to protect customers' profit based on low failure rate and low maintenance cost. 10. Prompt and professional after-sales service and technology support.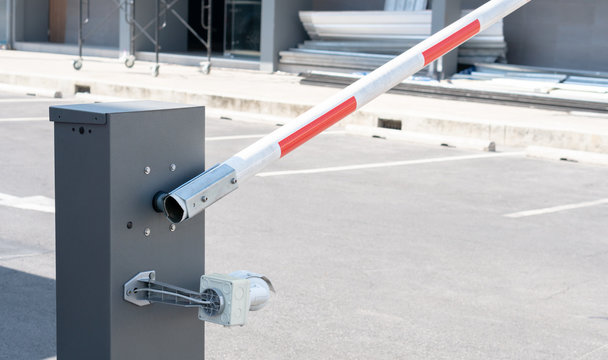 Specification item Boom Barrier Gate Place of Origin German.Brand Name VARITO . Model Number VWH-DRYL . Product name Boom barrier gate Material Galvanized Plate boom barrier Length or arm 1 meter to 6 meters optional Size of housing 405 * 292 * 1019 mm Application For vehicle parking lot,Toll station, Expressway, Voltage 220 ~ 240V Power 90W Remote control distance about 30 meters Warranty 12 months .We have our own R&D team, being able to provide OEM servie based on customer's requirement. All our products have 1 year warranty,during warranty period,the parts are free to exchange or repair and free consultation service. We gladly provide design assistance, offer free quotes and can help fulfill all of your security needs. Please feel free to contact us for expert advice, sales support, and industry-leading customer service.