High Sensitivity Hand Held Metal Detector V160 for Security Detectors High Quality
Get Latest Price
Min. Order: 1 Piece
Port: Shenzhen, China
Production Capacity: 50000PCS Per Month
Payment Terms: L/C, T/T, Western Union
Certification: CE, ISO
Customized: Customized
Application: Examination Room, Public Area, Factory
Alarm Form: Sound and Light Alarm
Power Voltage: 9V Standard or Rechargeable Battery
Power: 270MW
Features&Benefits
Technical parameters
Details Image
Inquiry
Features of Hand Held Metal Detector
Hand Held Metal Detectors are used by Security, Police and Military officers to carry out a non-invasive search of a person for metallic items.
When a metallic item is detected an indication is normally given by a sounder, most detectors will also operate in a silent vibrating mode.
Various types of Hand Held Metal Detectors are available to meet different types of threats with varying levels detection sensitivities.
Technical Parameters
Technical specifications
4 levels Sensitivity: Low sensitivity, normal sensitivity, high sensitivity and ultra-high sensitivity
Power: dedicated 7.4V lithium battery, 9V Ni-MH batteries.
Ultra-long standby: about 100 hours long standby time, dedicated lithium up to 500 hours.
Charger: optional
Operating temperature: -20℃~+65℃(relative humidity:0~95%)
Size: 350X80X60(mm)
Weight: 200g
Material: shock, impact resistant ABS plastic.
High sensitivity for handheld devices designed specifically for the detection of magnetic and non-magnetic metal objects.
Ultra-high sensitivity, can be used to specifically detect extremely small non-magnetic metal objects.
With three forms of sound, light and vibration alarm can be adapted to check in a variety of environments, and long battery life to meet the continuing needs.
Alarm/ Low battery/ Power indicator (green/yellow/red)
V160 hand held metal detector is the most advanced electronic technology, suitable for all
international safety standards.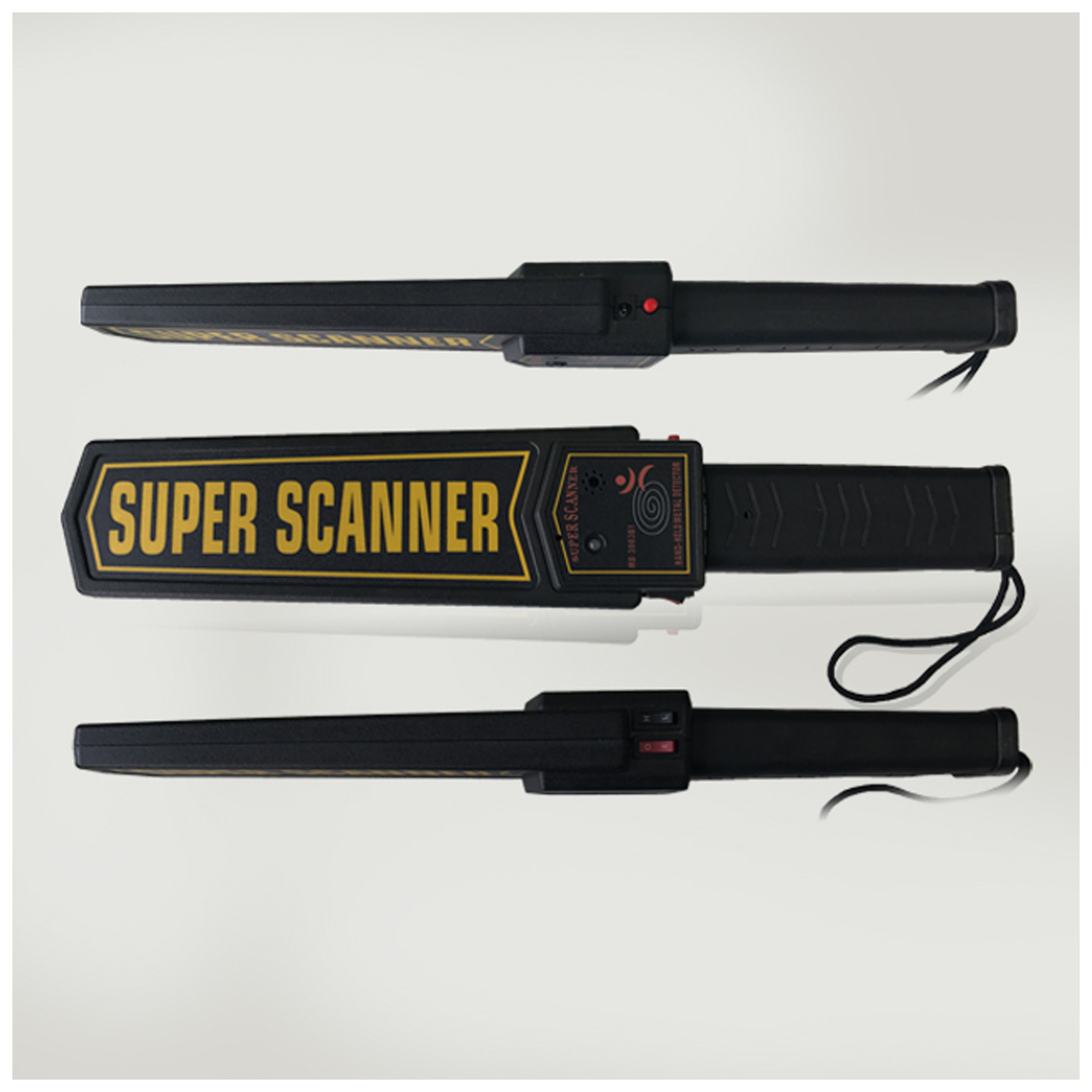 1, Detection sensitivity: Diameter 2.5mm Ball
2, Power supply:
3, Power consumption: 270mW
4, operating frequency: 22KHz
5, the working current: less than 50mA
6, the working temperature: -5 -55
7, Net Weight: 409g
8, size: 410 * 85 * 45mm
9 , volt battery (6F22ND) (not included)